In Business Since 1970
Fast Delivery for All Your Shipments
Experienced Flatbed Carrier throughout Midwest US
Behne Incorporated is a full-service, less-than-truck load (LTL) trucking company based in Minnesota with over 50 years of experience in the industry. With our honesty, safety, integrity, and speed, our clients have always been delighted with our services and continue recommending us to their friends and associates. We hire only skilled drivers who prioritize safety and have proven records of bringing everything they need to the job.
Safety is our top concern at Behne Incorporated. Our flatbed carrier services follow stringent safety rules to protect your cargo. We monitor and track shipments in real-time using cutting-edge technology and industry best practices, giving you comprehensive visibility into the shipping process. Throughout the Midwest US, Including Baltimore, Dallas, and Chicago, experience the difference our dedication to quality can make for your company by trusting us to manage your flatbed carrier needs accurately and dependably.
Your quote from Behne Inc. will be accurate and complete with no hidden charges or fees, and your freight will arrive at its destination on time and in pristine condition. Contact us today to learn more about our trucking and hauling services using our step deck trailers and others. We look forward to serving you!
A Freight Broker You Can Trust
Aside from being an LTL trucking company, Behne Inc. is also a freight broker. Our team of professionals offers truckload and LTL services for a partial or full load that needs delivery across 48 states. When you need logistics management, we can help you. Behne Logistics, our brokerage division, can help you move your freight quickly and efficiently.
Learn More About Us
Our Fleet
We have the equipment, manpower, and expertise to transport any freight to any location in the lower 48 states. Our shipments include standard and oversized loads, while our trucks include a range of step decks, flatbeds, and double-drop trailers.
Our goal is to provide the fastest, safest, and most efficient journey possible. We dedicate ourselves to delivering the best service—from the first time you schedule a delivery to when your shipment arrives. We only hire the best drivers to protect our trucks, shipments, workers, and other drivers we share the road with.
What We Offer
Flatbed Trucks
Step Deck Trailers
Tri-Axle and Stretch Trailers
Double Drop Removable Gooseneck (RGN) Trailers
Freight Brokerage
We ship oversized and overweight freight and no super loads and hazardous materials (HAZMAT).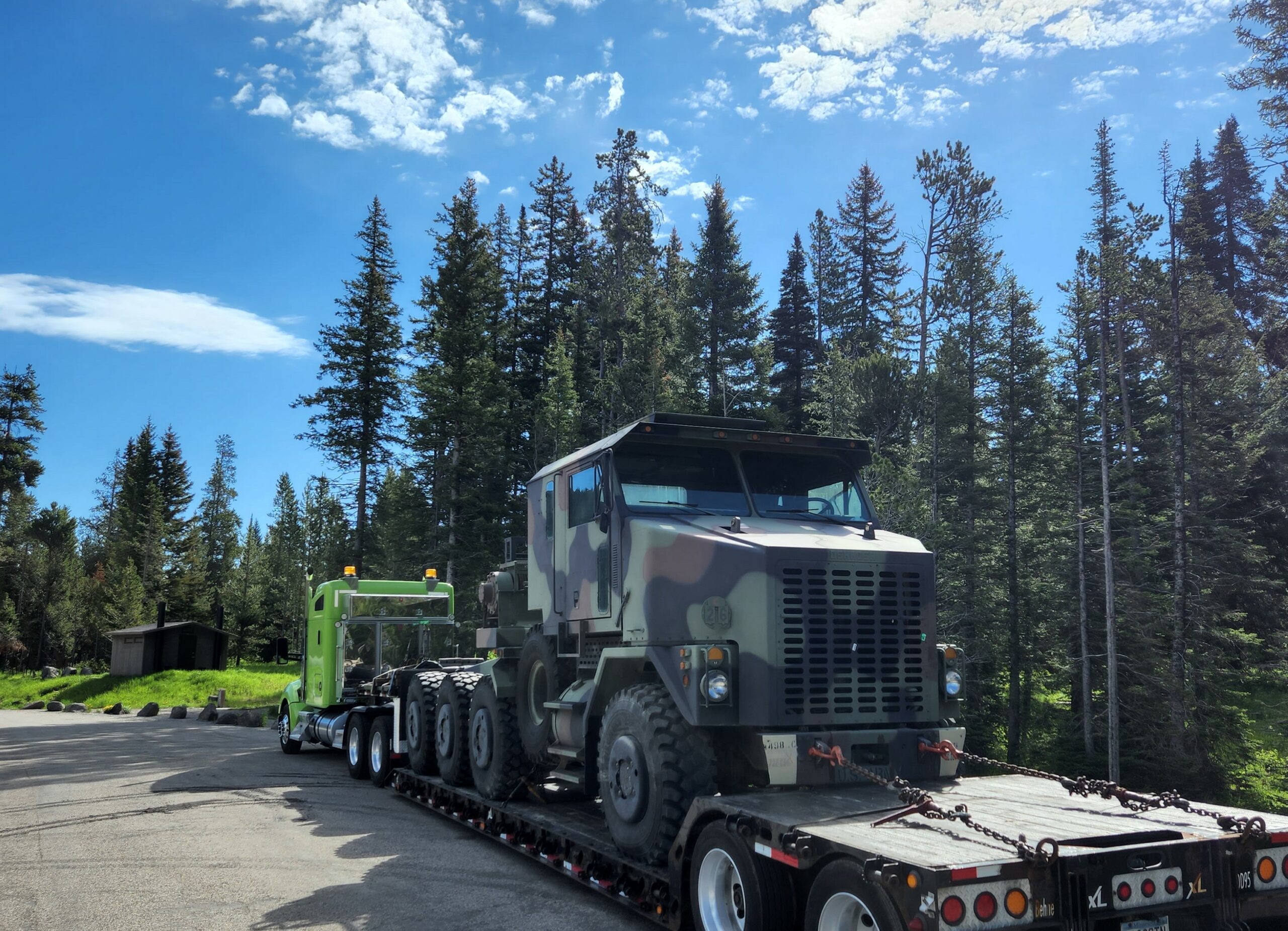 Over 50 Years of Experience
Contact our trucking company for all your hauling needs
Schedule a Delivery